I wanted to explore the coastline a little bit and maybe snap a few pictures, so I headed out early and drove up to Great Neck which is part-of or adjacent to Ipswich. I don't know, I don't understand the geography out here.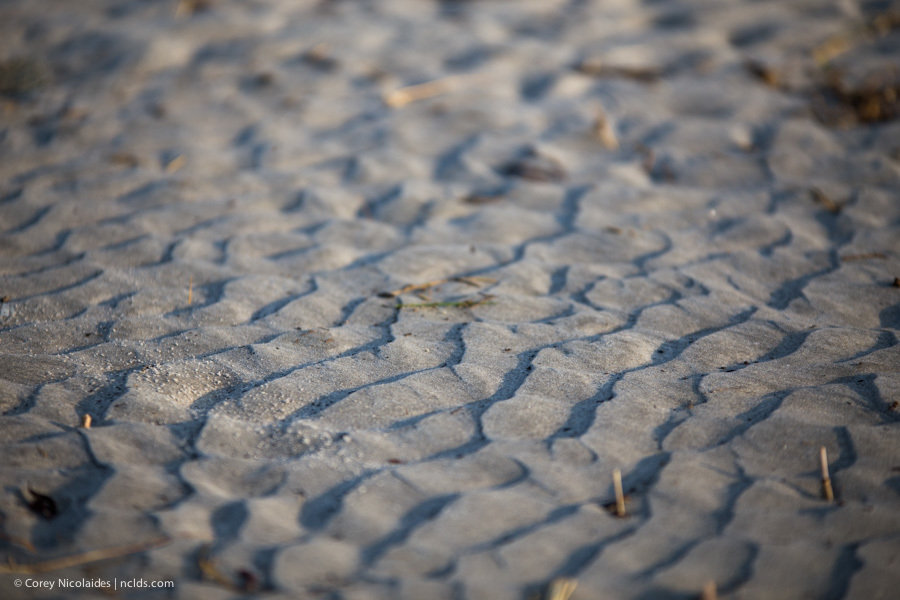 I should back-up a day or two to update you on the wedding. There was a major hiccup in the wedding plans. The ministers daughter was seriously injured in a boating accident just a day or two earlier, and Tyler (minister) wouldn't be available for the wedding ceremony. We weren't sure how it was all going to work out, and I still don't really know the details, but Andrew and Liz were married privately with just a couple of friends some time prior to the scheduled ceremony and dinner. Instead of a traditional wedding, we would just be going to get pictures and then straight to the dinner and dance to celebrate.
We had some time before we needed to leave, and when I was out and about early that morning I'd found an interesting playground with a pirate ship jungle gym. I knew Ayla would like it, so we grabbed some lunch and went to play for a while.
We ran around pretending to be pirates in search of treasure, yelling "Ahoy, Matey!" calling one another "Captain" and taking turns steering the ship. We fought off a giant alligator, a couple of sharks, and found our treasure.

We pushed Ayla on the swing for a little while, and then drove around Great Neck on our way back to the house. It was time to get ready for pictures and dinner.
We drove to Winnekenni Castle to meet up with the family for pictures. We finally got to meet Liz in person! It was nice to meet her and to see Andrew, and of course we hadn't really seen Aaron, Lindsay, Lilly, or Mason yet either. So it was nice to finally be together. Ayla and Lilly were quick to join up and start playing. Lilly started decorating the edge of the flower beds with carefully placed pinecones. Ayla was happy to help find the pinecones, but reluctant to touch the dirt. I enjoyed walking back and forth with Ayla and Lilly as we expanded our search for pinecones. I'm really still just a kid picking up sticks and pinecones, occasionally trying to fit in with the adults, but really I'm thinking about which acorn top will make the best whistle, and where does that trail lead, and what kind of creatures are lurking nearby. Searching the edge of the woods with these two, even for just a few minutes, took the modern world and adult life away, and gave me a relaxing dose of what I wish "real life" were more like.
Pictures done, we went to dinner. Dinner was really good, and we got to meet some of Liz and Andrew's friends. It was heartwarming to see Andrew there with his friends and his now wife, Elizabeth. I met Andrew when he was just 14. While I sat there listening to his best man give a toast, I felt proud of Andrew, and I'm happy that I've been around for more than half of his life. It's amazing to see what kind of men Andrew and Aaron have become. I'm really happy for them and proud of them both.

Once the music started it was the Ayla, Lilly, and Nana show. They had so much fun running and dancing and playing duck duck goose.
Ayla's counting as Lilly hides for hide and seek.
That was the moment Ayla realized there wouldn't be a disco ball. Haha!
The girls stole Uncle Andrew away from his bride for a few moments.
We all had a lot of fun, and for a while there even I forgot about germs and the possibility of Strep. Sure, we cleaned Ayla's hands a couple of times, but we really just wanted to let her have fun with Lilly and Nana and the family.

Before we could even get back to the car, Ayla asked if we could stop for ice cream on the way home. We knew there was a DQ on the way back, so we told her we'd stop there and pick some up. She was super tired, but determined to get some ice cream.
It was a great day. We all had a lot of fun. Congrats, Andrew and Liz!
Next: Going Home