Ayla had been sick —a lot— leading up to her fifth birthday. Last year we had a big party, and that was lots of fun but I'd be kidding myself if I said it wasn't also very stressful. We have to be constantly aware of germ and sickness exposure, and after back to back-to-back sicknesses, we all just needed a break. So this year, no big party, we just tried to have fun at home. Grandma and PaPa were here, Aunt KK was here, and we tried to make a weekend of it by having some Easter fun, and making a trip to see some of Alaina's family up north.
Hunting and Opening Easter Eggs
Grandma does a great job of filling the Easter eggs with toys instead of candy. Ayla can't eat candy so that wouldn't be much fun. Ayla was really excited when she opened the first egg with a coin in it. Then another egg with a coin, and another, and you could see the confusion on her face. "What's with all these coins, Grandma?" Don't worry, Ayla. There will come a time when you'll love that.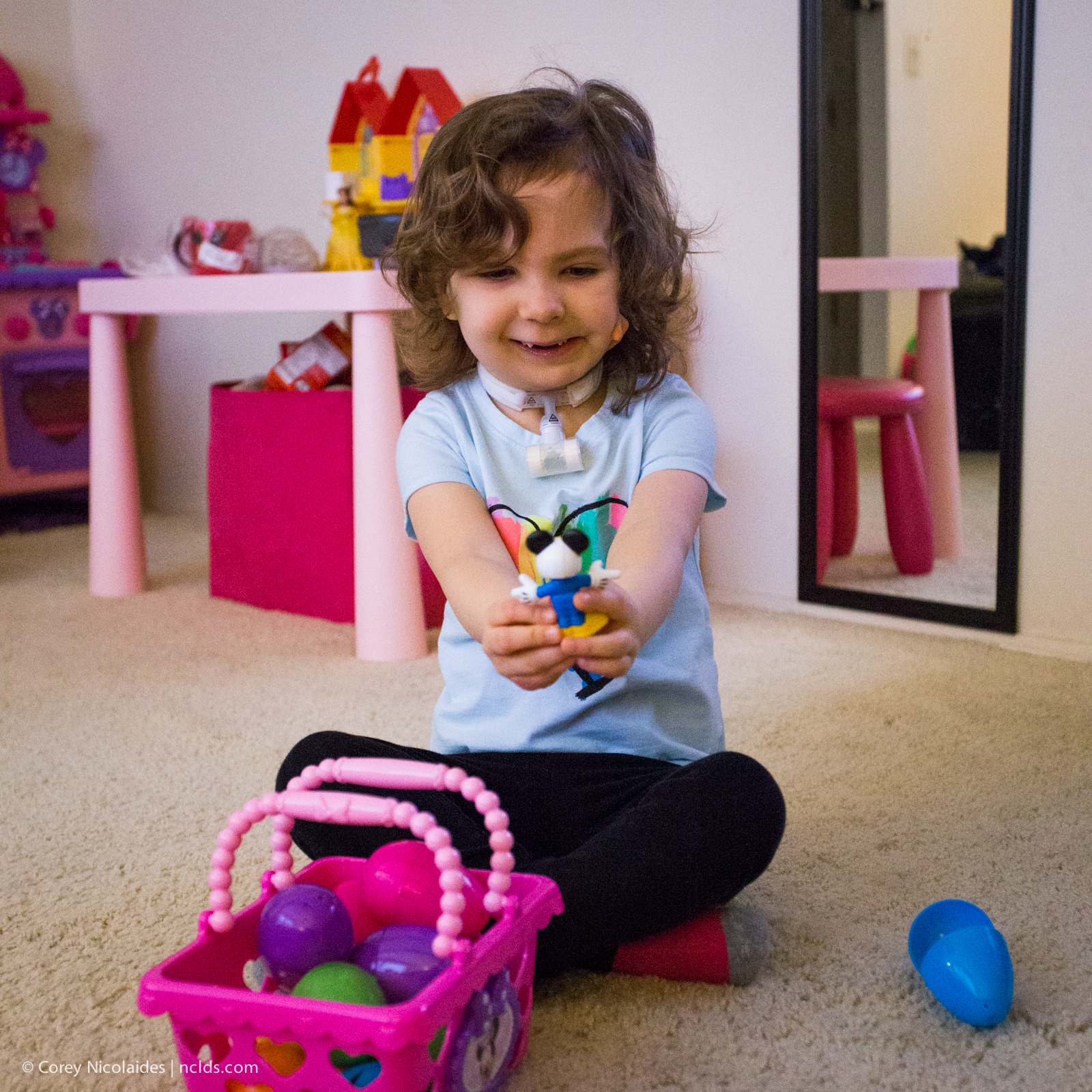 Birthday Fun with Cousin Jackson and Family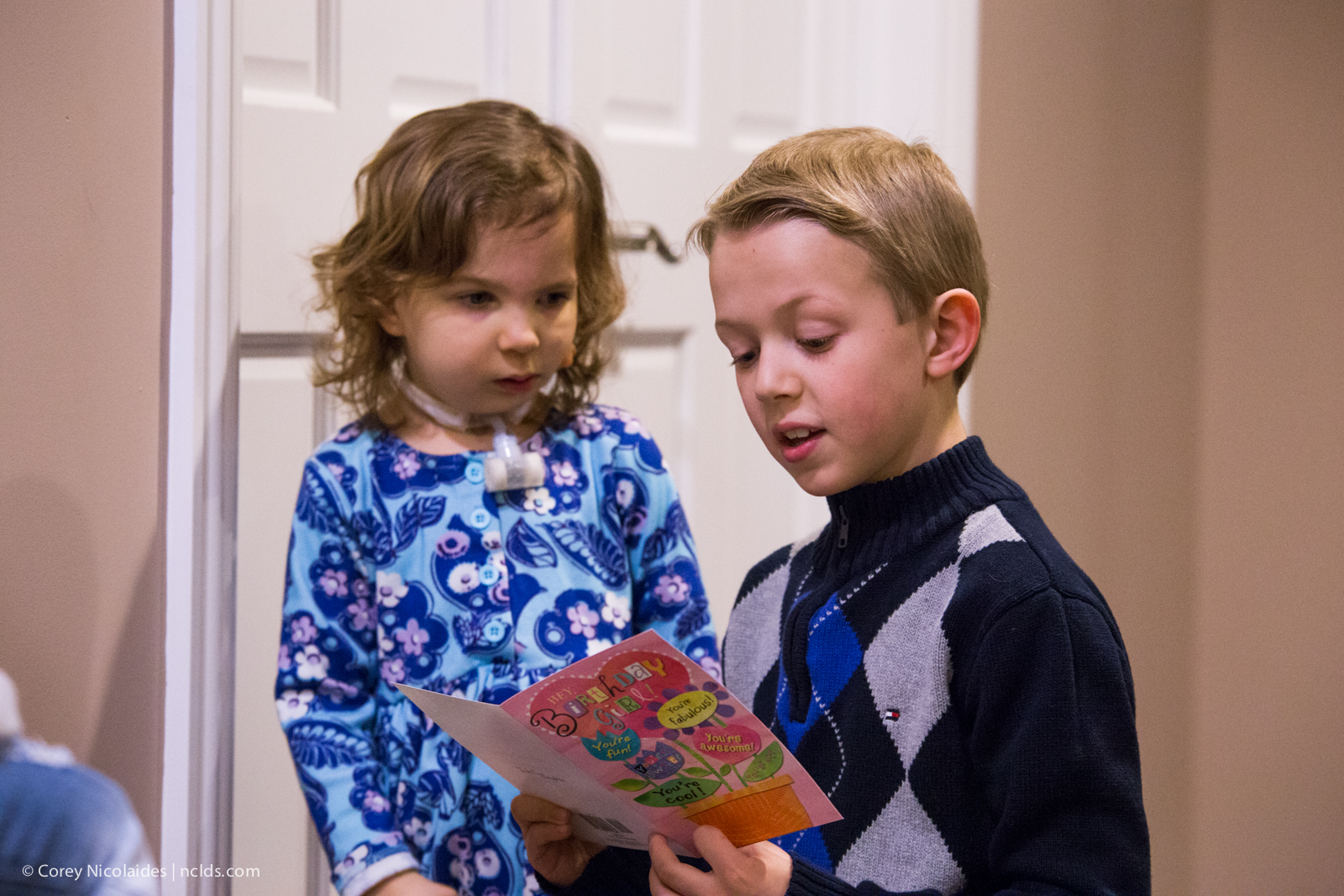 Birthday Morning at Home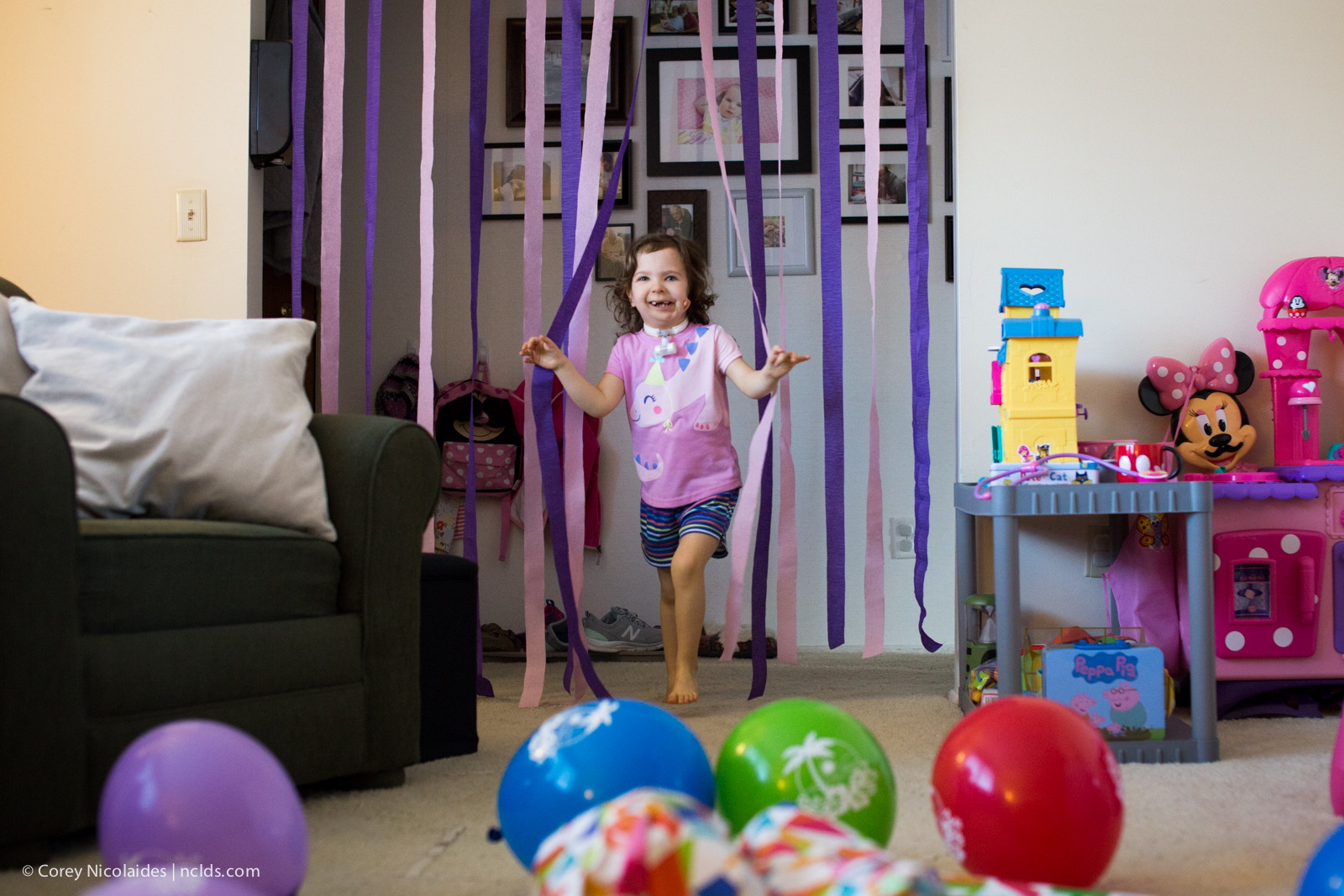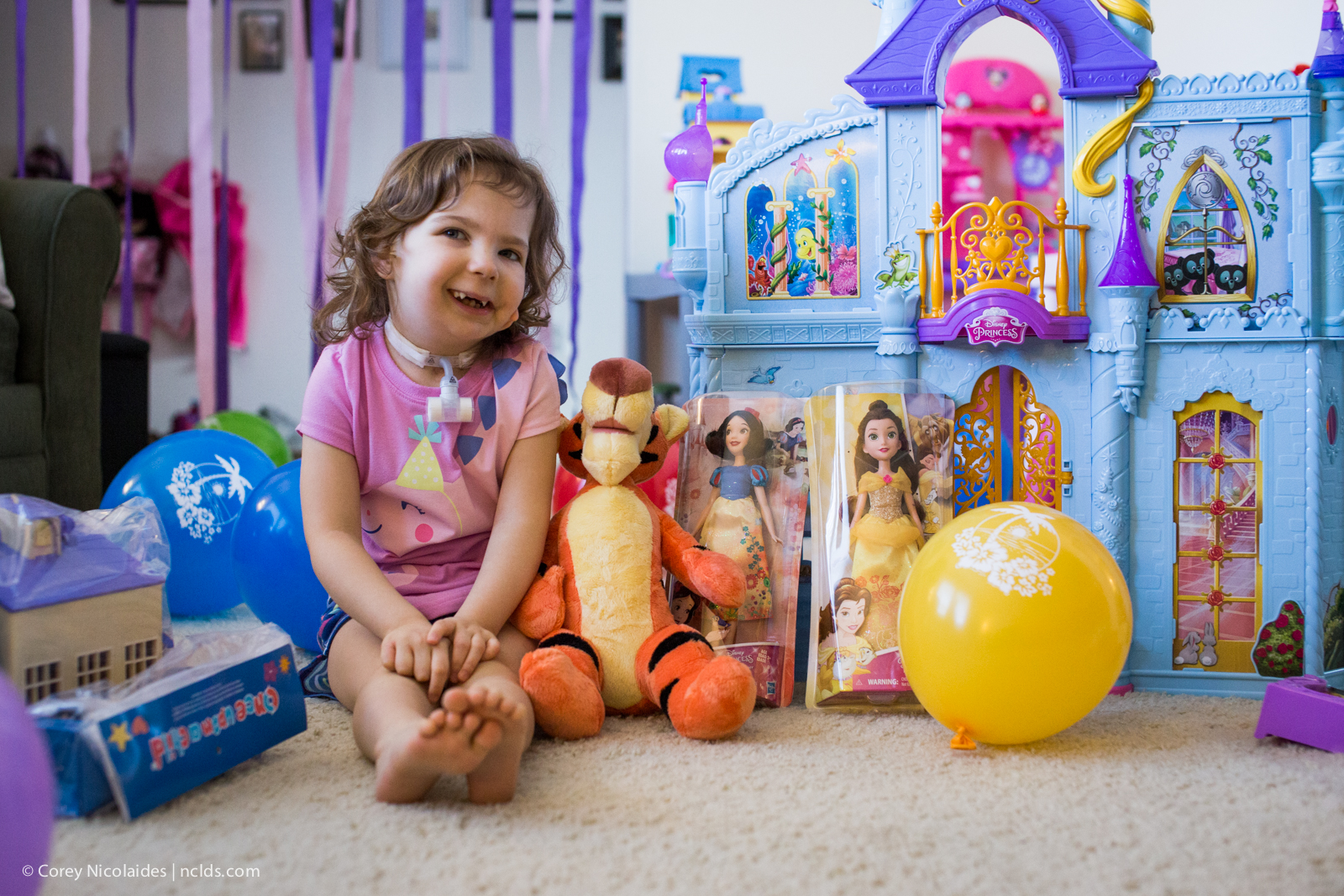 Easter Egg Decorating with Grandma
I picked-up this $2.99 decorating kit at the grocery store. You just put some dye in a bag, and then roll the egg around in there. It was less messy, there was no vinegar smell, and they turned out great!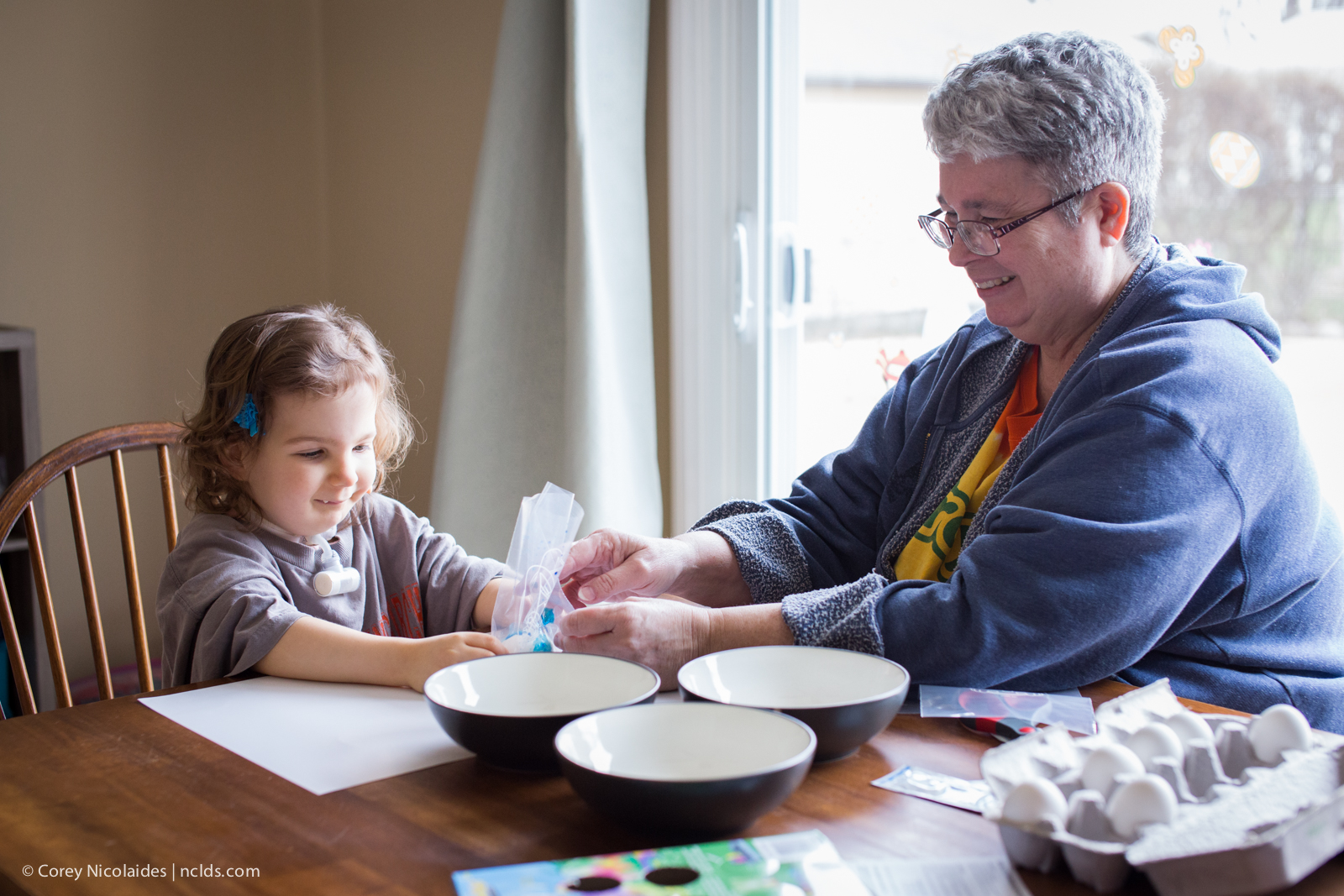 Birthday Cake #2 with Aunt KK
Happy Birthday, Ayla. We all love you very much!